September 30, 2021 – Italy-based content group Rainbow has announced two new moves at Canadian leading animation services provider in North America, naming Tina Chow as new CEO and Richard Grieve as COO of Bardel Entertainment.
"Tina and Richard are two great long-time professionals with a stunning amount of experience, they know the entertainment market and Bardel's potential and have grown within the company. It is a true privilege to have them in our team, and we are proud to announce that they will be taking the lead as CEO and COO at Bardel. Our group rewards exceptional merit and achievements of people contributing every day to reach the best possible results; in such dynamic times for animated productions, I'm confident that Tina and Richard will seize the right opportunities to further expand an incredible studio that has been producing top-quality, successful content for over 30 years" comments Founder and President of Rainbow Group Mr. Iginio Straffi.
Long-time EVP of Development & Production, Tina Chow has been promoted to CEO after joining Bardel in 2015 to strategize long-term growth for greenlighting new projects and co-development opportunities. In her previous role, Tina optimized workflow, advanced innovative strategies, and led creative excellence on all productions.  With over 20 years of industry experience at established Vancouver animation studios, Tina brings a breadth of knowledge in all aspects of production from early visual development through to final delivery. Counting the production of over 400 episodes of diverse content (including Netflix' The Dragon Prince, winner of a Daytime Emmy® Award for Outstanding Children's Animated Series) she will lead Bardel forward pushing the boundaries of its steady growth thanks to her extensive expertise in the field.
"I am honoured and excited to lead the successful growth of Bardel working with our talented team of artists in delivering innovative and engaging content." – comments Tina Chow.
Richard Grieve steps in as Chief Operating Officer after almost ten years of continuous progress in the team, joining Bardel as an accomplished media and entertainment executive. Richard will oversee the financial and primary business operations, as well as focus on strategic planning.  He identifies areas to expand the company's presence in the marketplace by connecting with prospective partnerships.  Richard's recent credits include Netflix' The Dragon Prince, and Adult Swim's Primetime Emmy Award-Winning Rick & Morty.  Going forward, Richard will continue to manage Bardel's strategic vision, optimizing studio operations to support the company's growth initiatives.
"These are exciting times for our industry, and I'm thrilled to be a key part in leading the passionate and talented team here at Bardel" – says Richard Grieve.
Encompassing business, creative, and technical mastery of animation and production, Tina Chow and Richard Grieve will steer the potential of Bardel to exciting new projects.
A byword for quality in animation services, Bardel was acquired by Rainbow in 2015, merging creativities to produce new content for global audiences, both original IPs such as Rainbow's preschool CGI show 44 Cats, and third-party properties. Bardel boasts a solid range of successful collaborations for milestones of animation worldwide – among the latest ones, it is on board to animate four more seasons of Netflix Originals' Emmy-winning The Dragon Prince, created by Aaron Ehasz (Avatar: The Last Airbender) and Justin Richmond (Uncharted 3), and Adult Swim's Primetime Emmy Award-Winning Rick & Morty.
About Rainbow Group
Rainbow was established in 1995 by Iginio Straffi, President and CEO of the group, and conquered the world stage with the Winx Club brand. The group comprises Emmy Award®-winning studio Bardel Inc. Italy's Iven Group and publishing Tridimensional. Ranging from creating animated and live action content for TV and cinema for kids and families, Rainbow also licenses and produces animated content for third parties. The group can count on a product portfolio aired in over 130 countries through different broadcasters and ranks in the top positions on the annual Top 150 Global Licensors List with more than 500 licensees worldwide. https://www.rbw.it/en/
About Bardel
The Emmy Award®-winning studio, Bardel Entertainment Inc., has been the leading animation service provider in North America for over 30 years due to its stellar reputation built on three core values: quality, creativity, and innovation. Bardel has over 500 employees in two state-of-the-art studios, one in Vancouver and one in Kelowna, Canada. Currently, Bardel is producing content for a diverse slate of top-level collaborators including Nickelodeon, Disney, Cartoon Network, DreamWorks, Saban, and Warner Brothers. Bardel also produces feature films, prime time series, kids and preschool TV series, as well as projects for SVOD and VOD platforms.In 2015, Bardel was acquired by Italy-based Rainbow Group, one of the largest animation studios and licensors in the world. www.bardel.ca
---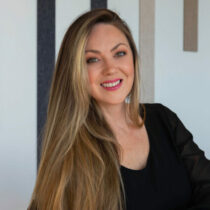 Riki is the Community & Communications Manager at Bardel, she is also an experienced yoga teacher and owns a studio in Brazil.
Author posts