Culture
Our creative haven balances game-changing work with extraordinary play, taking pride in our animated features and famously big summer parties. Whether we're in-person or online, in Vancouver or Kelowna, there's a lot for Bardelians to be proud of – including our cool swag.
Philosophy
We fearlessly pursue fresh ideas, techniques and technologies. We believe that our creativity and collaborations can accomplish anything. And No matter how large we grow, at heart we remain grounded in the creative roots of the craft of animation.
Reach
We've grown to become one of the most recognized studios in the world, creating award-winning projects in partnership with some of the biggest names in the entertainment industry.
From humble beginnings as a small ink-and-paint studio dedicated to crafting hand-drawn animations, we've transformed into a thriving collective of extraordinary artists.
Partnering with industry-leaders like Netflix, Disney+, HBO, Nickelodeon, Cartoon Network, DreamWorks and Warner Brothers, we've become one the of the most sought-after animation studios in the world. Our expertise spans prime-time series, children's and preschool TV programming, as well as projects for SVOD and VOD platforms, showcasing the limitless capabilities of our team.
Our relentless pursuit of pushing boundaries and challenging the norms fuels our ongoing growth and learning. Amidst all our expansion, one constant remains – our unwavering dedication to delivering the highest caliber content.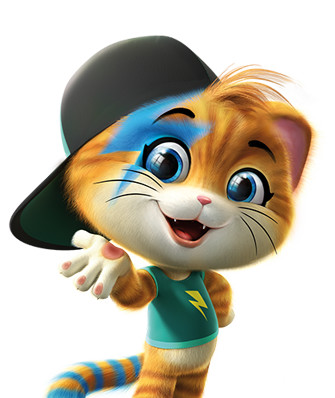 THE CHARACTERS BEHIND
THE CHARACTERS
Our team is made up of talented and passionate storytellers, who have produced several multi-award winning series and films.
Meet our team