We are proud to celebrate a truly unique accomplishment for Bardel Studios in 2020. Bardel Entertainment served as the production studio that won two Emmy awards in 2020 for two very diverse 2D and 3D hit animated series. 
Just announced on Saturday, September 19th, 2020, Adult Swim Cartoon Network's  Rick and Morty won a Primetime Emmy for Best Animated Series for the episode of Vat of Acid. And only a month prior, in August 2020, the Netflix Original series The Dragon Prince, co-produced by Bardel and Wonderstorm, won a Daytime Emmy Award for Best Children's Animated Series. These awards reflect Bardel's commitment to excellence in our work and our capabilities in both 2D and CGI, with storytelling for both kids and adults.  
A big congratulations to all Bardel teams on Rick and Morty and The Dragon Prince who made these awards possible. We'd like to give a shout out to Animation Director Nathan Litz whose incredible contribution to Rick and Morty has helped bring home Bardel's second Emmy win. Rick and Morty won its first Emmy award in 2018 for season three's episode Pickle Rick. Since Rick and Morty's inception with the pilot, Nathan became known for his ability in identifying stylistic nuances while blending it into the greater concept. Nathan and his Bardel crew take total ownership of co-creators and showrunners, Dan Harmon and Justin Roiland's vision, week after week.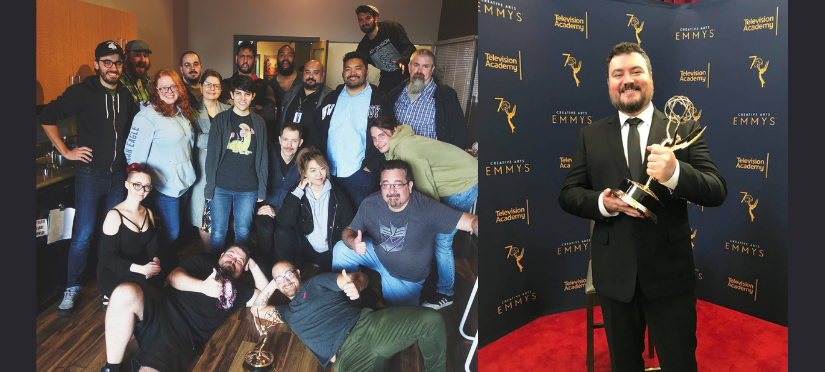 Nathan directs all creative teams, including 50 artists and animators to ensure that they are working collaboratively to achieve the goals and quality benchmarks of the project. He accomplishes Bardel's ultimate goal to make it look like one person animated the entire series. He pushes the team to produce the highest quality of work, as everyone knows that you cannot sneak weak work past Nathan! He refuses to deliver any work that he is not personally proud of. Amazing work Nathan and the entire Rick and Morty team!
As for the Netflix 2D/3D series The Dragon Prince, Wonderstorm and Bardel began their collaboration on the series during the development of the first season. One of the most intriguing aspects of the show is its combination of 2D and 3D animation. Bardel's prior roots in 2D animation with The Prophet (produced by Salma Hayek) bridged the gap of artistic merit that Wonderstorm wanted in an animation studio. The result is a visually stunning 3D CG animated show with 2D traditional hand-drawn backgrounds. After three hit seasons, not only did Netflix renew the original animated series for four more seasons, but The Dragon Prince took home a Daytime Emmy award for Outstanding Children's Series in August of 2020. We'd like to wish a big congratulations to The Dragon Prince Bardel crew from pre-production to post-production including Animation Directors, Meruan Salim, Caryle Wilson, Kevin Kyle and Series Director, Villads Spangsberg.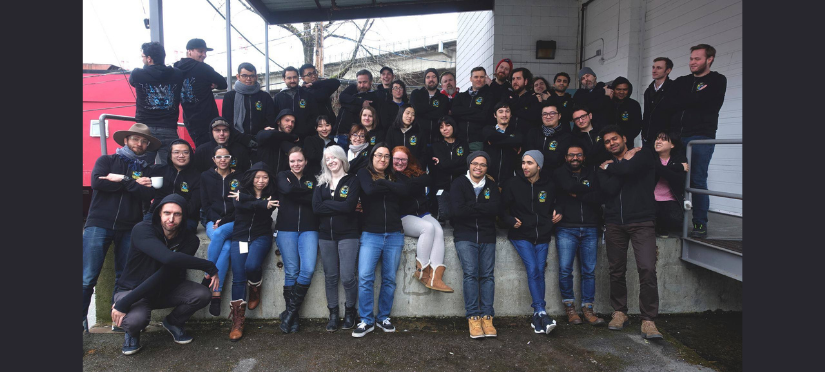 Co-creators of The Dragon Prince, Aaron Ehasz and Justin Richmond had this to say about the Bardel crew: "We are so grateful for all of the love and care that everyone at Bardel put into creating this magical world with us in the first three seasons. The Dragon Prince was made by an incredibly special team and it took all of us to create this vision together. We are so excited to deliver an epic animated series together, end to end, and make Xadia an even more special place for people to visit."
Bardel is honored to help execute the vision of the gifted creators behind these shows, and we look forward to continuing to create award-winning animation for all our clients.
Press coverage:
Rick and Morty' Wins Second Outstanding Animated Program Emmy
Bardel Gives Royal Animation Treatment to Emmy Winning Dragon Prince