Genre
Animated Sitcom, Science Fiction, Black Comedy, Adventure
Creators
Justin Roiland & Dan Harmon
At large in the multiverse throughout the last 20 years, fugitive super-genius scientist Rick Sanchez surprises his estranged family by returning to Earth to mend his familial relationships. As Rick transforms the family garage into his personal lab, his neurotic grandson, Morty, grows curious of Rick's outlandish space travels and mind-bending inventions. The two explore science, space, and time on their inter-dimensional adventures.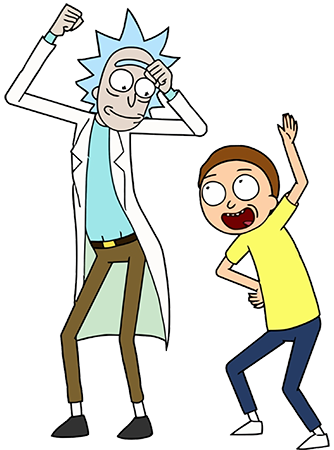 WORK WITH STORYTELLERS, ANIMATORS, AND DROOLING MAD SCIENTISTS
Our team is made up of a cast of crazy characters and we hope you'll be another one. Help us tell stories that spark the imagination, make the unreal real, and throw one heck of a summer party.
See Jobs