The following article is a Q and A with two of Bardel's Tech team members Ryan Bottriell, Lead Pipeline Software Engineer, and Grant Moore, Pipeline Supervisor. In this article we discuss the CORE ENGINE software that Bardel is prepping to build new pipelines! If you're not a techy person, you will be much more knowledgeable after reading this. And if you are a tech person, you will be fascinated to learn what Bardel is up to!
Q: What exactly is a pipeline?
Ryan: A pipeline is the process of moving data through a series of steps to produce a desired output or product. It ultimately allows artists to do their work easily without hiccups.
Grant: Yes, it's like a digital assembly line. Some tasks are performed by people while others are automation, executed by computers.
Ryan: It facilitates collaboration between departments by defining processes and systems by which artists can share their work with each other and other stakeholders.
Q: What's exciting about this project?
Grant: You rarely get the opportunity to improve how a studio operates at such a fundamental level. I personally am motivated by helping define the direction the studio takes at a high level. Having the chance to build a team of developers around the CORE ENGINE to lay the foundation for a new pipeline that will directly improve artist's ability to produce quality content and open up new opportunities to utilize the ever-changing technology landscape is exciting for me.
Ryan: Existing studios are usually tied down by existing legacy software and because the investment amount in that software is high, studios are slow to move on to new technology. So, this project gives people in Technology an opportunity to get in on the ground floor and work on a truly unique and exciting project.
Q: What is Bardel's strategy? Why are we building the pipeline?
Grant: As a result of our acquisition by Rainbow Group S.p.A, we are now a studio with international locations and we are quickly becoming integrated. Our existing pipelines at all studio locations weren't built to unify operations at this scale. What we're developing will allow all locations to be able to seamlessly and securely share data, workflows and tools.
Grant: Another strategy we've employed is separating the traditional pipeline into two distinct areas of responsibility. The CORE ENGINE software handles data and information management by directly interacting with infrastructure and providing API access to pipelines. The Pipeline builds workflows, provides context to the data and offers tools for our artists to do quality work. This allows each team to focus on their area of expertise for an overall higher quality solution.
Grant: It's like building a house. The foundation is the infrastructure, the framing is the CORE ENGINE, the electrical and plumbing is your Pipeline, and the finishing is the artistic work.
Q: How will this project affect the kind of work that Bardel attracts?
Ryan: First it will give us the foundation to continue to expand without worrying about stability.
Grant: Traditionally Bardel has been known for episodics (however we have done features) and this pipeline will allow us to expand into features because it allows the business to be more flexible.
Q: Is this a new wave in Bardel's Tech?
Ryan: Yes, definitely. From a technical perspective, it helps to define and segregate the responsibilities in our software, allowing us to build pipelines that are more focused on identifying and perfecting workflows. For example, creating a pipeline specifically for features or specifically TV rather than having it all forced through the same one.
Grant: Absolutely! It also opens up new opportunities for the business to explore how the studio operates. Opening up new physical locations, providing outsource partners with a "studio in a box" solution, or even supporting cloud enabled workstations are just some examples of options available to the business by us using the solution we're developing.
Q: How will the pipeline improve the quality of life for artists?
Ryan: Creating a solid foundation with the CORE ENGINE allows us to provide greater stability on the floor, while also allowing the workflow and tooling layer to be more flexible. This flexibility allows our TD team to focus on building tools that work well for artists, and to focus on providing quick iterations and improvements on those tools.
Grant: We're aiming to reduce the time an artist spends waiting by ensuring data available on-demand when needed (including archived data) and longer term, pre-syncing anything necessary to their physical location and machine at the time a task is assigned to them.
Q: What is the benefit for the studios?
Ryan: One of the main responsibilities of the CORE ENGINE is to keep track of data across physical studio locations. This means that it will be a lot easier to build location-aware tools and for the system as a whole to bring the studios together and help remove the boundaries between us.
Grant: The ability for teams to focus and produce higher quality work across all disciplines, with the confidence that our solution can be used for the next 15 years at minimum.
Q: What is one of the challenges in implementing a new pipeline?
Grant: Developing a strategy that addresses all team requirements (executive, technology, production, artists, support teams, etc…) while maintaining a reasonable set of expectations around the scope of the project such that we can deliver a solution that improves the studio's ability to produce content without introducing unnecessary risks.
Ryan: The sheer size and scope of a full production pipeline is a challenge in-and-of itself. Personally, I have had to develop strategies for shifting quickly between the macro and micro perspectives: talking and planning at a high level and then sinking down and making decisions about the details of a single line of code, for example.
Q: What is your "dream" for the pipeline?
Grant: Above all else, I want this pipeline to make a positive impact on the company as a whole; having our staff brag to their industry friends about how great the pipeline is would be very satisfying. From a personal perspective, I've always dreamed managing a remote production studio from a cabin in the woods so I'm hoping once we've proven our solution in-house we can move on to supporting a cloud-native solution.
Q: What positions in Technology are we recruiting for at the moment?
Grant: Pipeline TDs with feature film experience and Creature TD. The jobs are posted on our career page.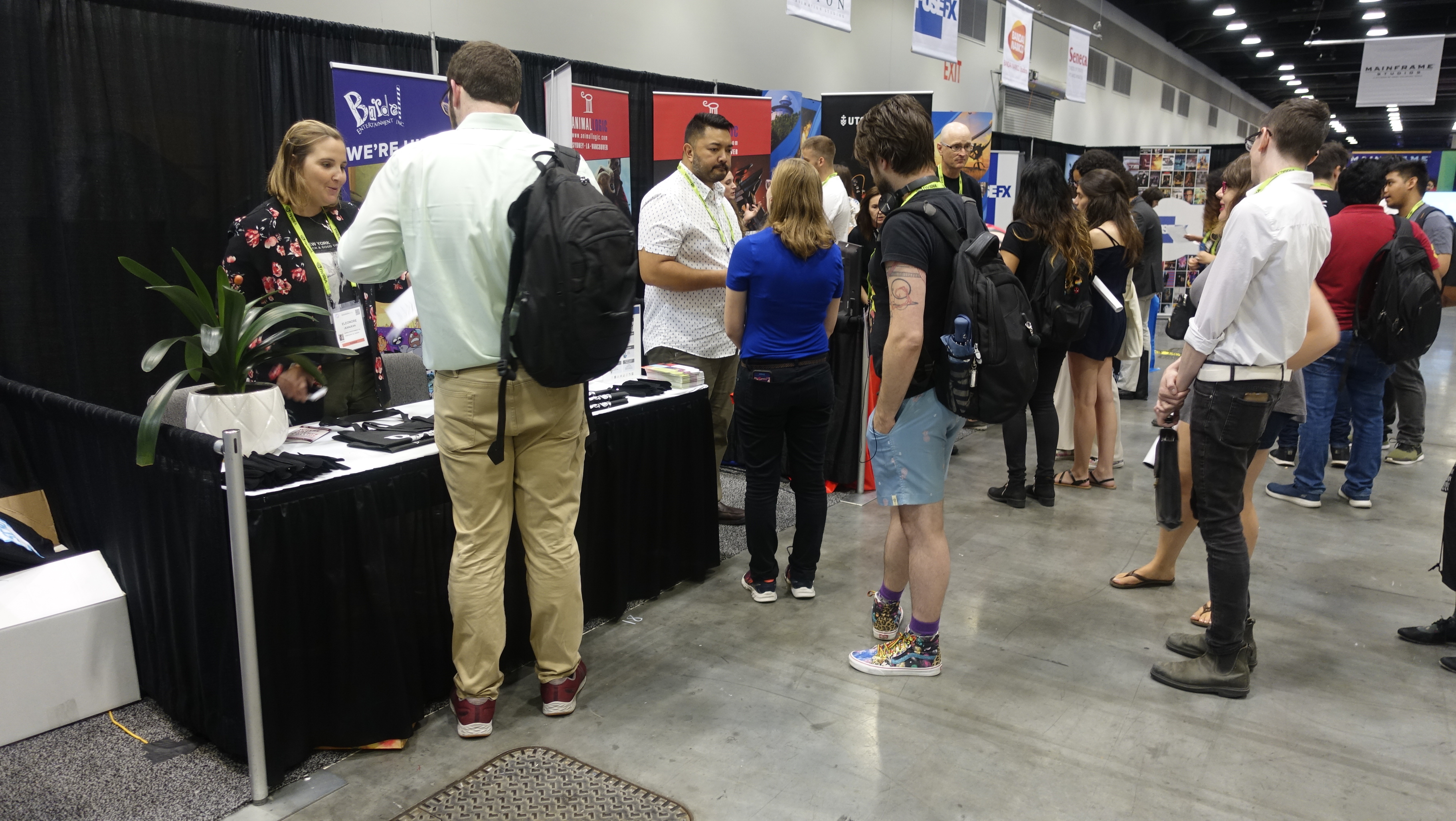 Q: What kind of opportunities are there for senior level talent?
Ryan: People who can help define new workflows, particularly anyone with strong knowledge of a given artist's discipline who can specialize in defining departmental workflows.
Q: What's your favourite thing about working at Bardel? What's exciting for you?
Grant: It's a relaxing environment, with friendly people and there's a lot of opportunity for everyone to learn, grow and making meaningful contributions towards the direction the studio takes. Also, the regular social events keep things fun and refreshing!
Q: Are you excited for Siggraph? What's it all about for you?
Grant: Yes! It's the coming together of tech minds in the animation and VFX industry to share knowledge, experiences and new ideas. It's an opportunity to collaboratively influence the direction the industry as a whole takes and to validate our own direction by speaking with others in the industry. Plus, the vendor sponsored parties! Always fun to discuss the above over drinks.
Q: What are you most excited about at Siggraph?
Ryan: Talking shop and meeting other minds.
Grant: The atmosphere of the event; simply taking it in and feeling inspired by the incredible work from all over the world. Some of my favorite memories from years past are sitting in sessions – such as Disney's Moana behind the scenes – where you get to see how creative challenges were solved. Even if the knowledge isn't directly applicable for our studio, it's fascinating to see.
Q: 30 years into the future: how may animation pipelines change even more? How many creating cartoons evolve technically speaking?
Ryan: I see the level of collaboration getting higher, and the physical distances getting larger. As I type this into Google docs, I think about the changes to our text editors over even the last decade, and how I can now access my documents from anywhere with an internet connection, and collaborate in real time with people anywhere in the world. I can imagine a future where our pipelines can facilitate this kind of environment, and expand the definition of what it means to work in a professional studio.
Q: What's a hobby that not everyone knows you have?
Ryan: I own a bus, actually. My wife and I have converted it into an RV for travelling and vacations on the road. Like a lot of kids, I had an affinity for trucks and buses when I was young, but it stuck with me as I got older and eventually lead to my purchase of Steve (the name of our bus). I also love to build things, so it's a great hobby filled with never ending projects to get my hands dirty.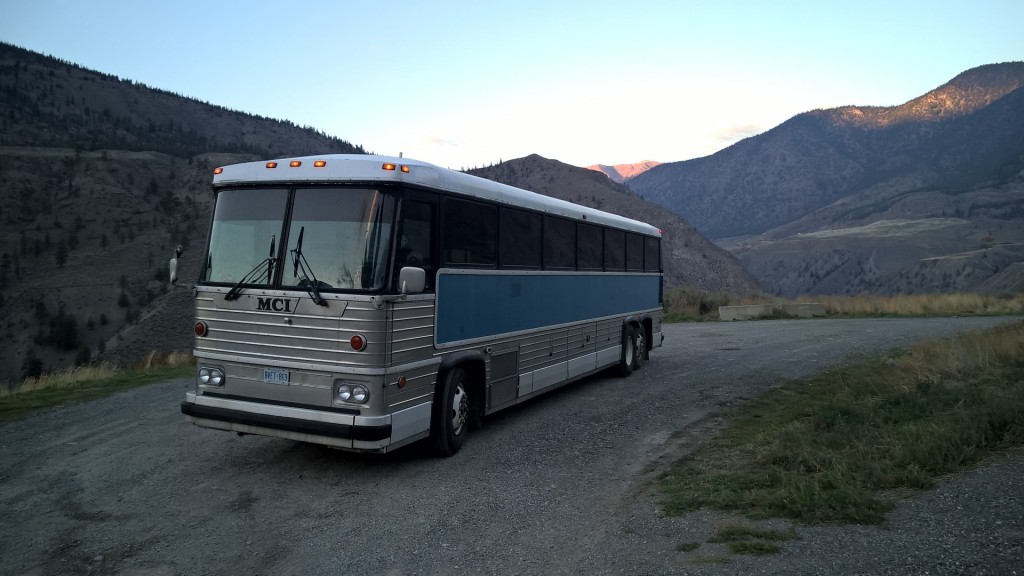 Grant: Probably that I fit the Vancouver "active" stereotype by regularly cycling, hiking, camping, going to the gym, etc.… and recently finished up a summer of beach volleyball. I like finding new physical challenges for myself in order to keep healthy and balance out the time I spend at a computer. Having accomplished the Grand Fondo (cycling from Vancouver to Whistler) a couple years ago, I've now got my sights set on completing a triathlon sometime next summer.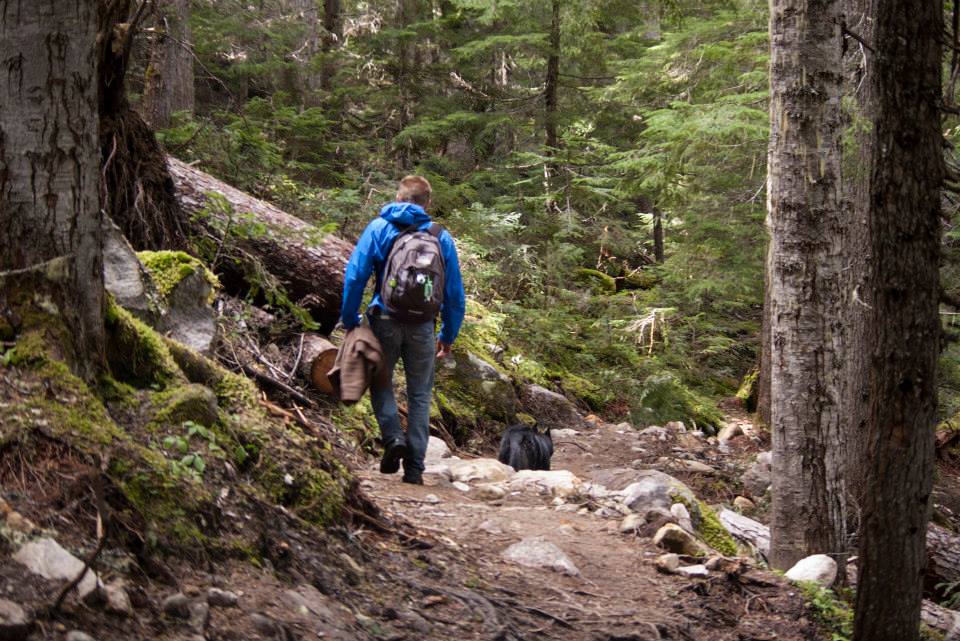 Q: Lastly, if I wanted to get more information about Bardel's Pipeline where would I go?
Grant: We've made a downloadable PDF available (link below) which gives a high level brief of the CORE ENGINE, including requirements, tech stack, designs, features, etc.… I'm hoping that it will give a glimpse into what we as a studio are working towards and encourage people to explore what opportunities we can build together.
To learn more about Bardel's Pipeline, check out this PDF "CORE ENGINE High Level Brief".