Caption: Lenny's High School days in Laguna Hills when he and his best buddies were terrorizing the gridiron!
We are absolutely thrilled to welcome Lenny Brown, Manager, Business Development, to work in Business Affairs & Sales at Bardel. I had the opportunity to ask him a few questions about his new role with Bardel and his thoughts on business/market expansion opportunities in the entertainment industry and the role content plays within a digital ecosystem.
He recently moved from Toonz Entertainment and brings more than a decade of industry experience having held corporate development and management roles at film and television studios such as THQ, HBO, Sony and Universal.
Ashley: What is the most exciting aspect about working for Bardel?
Lenny: Working with like-minded people. Folks who have a high personal standard of Excellence and who are inspired by Creativity and awed by the power of Art.
Ashley: What does a Manager, Business Development do?
Lenny: Devise sales strategies and cultivate relationships with smart people who can help Bardel make cool stuff that engages the studio, wins awards, and generates boatloads of money.
Ashley: When you were a child, what did you want to be when you grew up?
Lenny: A soldier. My father was 24-yr US Army war veteran.
Ashley: If you were a Star Wars character who would you be (you can mix characters)?
Lenny: Dengar
Ashley: Ah ha! You're a Bounty Hunter! I'm getting the picture (laughs).
What's your vision for your role with Bardel?
Lenny: My role is to extend the vision Barry (President; Co-founder of Bardel) and Delna (CEO; Co-founder of Bardel) have already established by bringing in new projects and partnership opportunities that will excite our Artists and continue the growth trajectory of both Bardel and Rainbow.
Ashley: What is the most challenging part of your job?
Lenny: Getting people to understand that Animation is NOT a commodity. Great animation requires a studio of incredibly talented people and that can be more expensive than you think.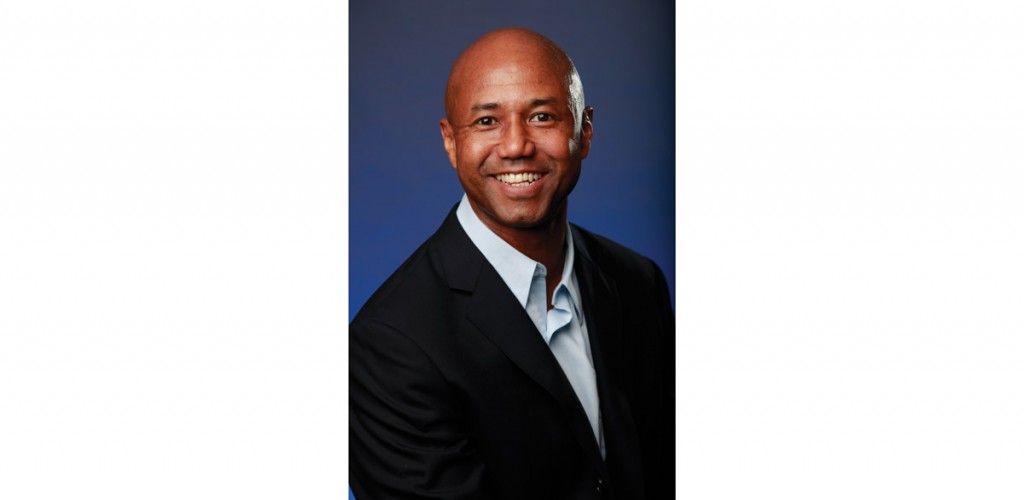 Ashley: Why is this an exciting time for animators or people looking for a career in animation to come work for Bardel?
Lenny: Because we are committed to Quality and evolving into the best animation studio in Vancouver. I wouldn't be surprised to see us working on feature films, creating our own original content, or working with video game and VR companies in the future 😉
Ashley: You've worked for some major players in the entertainment industry such as Sony, Random House, CAA, HBO and on hit projects such as Sopranos, Sex and the City, Everybody Love Raymond and South Park. What is it that makes a series or a show successful on that kind of scale in your opinion?
Lenny: A singular POV and a team of incredibly smart and talented people.
Ashley: How is development and strategy different for animation than live action?
Lenny: Development is actually very similar: lock a great script; storyboards; animatic/pre-visualization; production. Strategy is more about ROI and target demographics, which usually means the narrative in animation is more broad (i.e, four quadrant Pixar stuff), while the stories in live action can be more narrowly defined by genre and sensibility (Games of Thrones /Breaking Bad).
RELATED: NEW EXECUTIVE MEMBERS & COMPANY REBRANDING
Ashley: Ten years into the future, how is the viewer's experience going to differ today and how is that going to affect how animators work?
Lenny: I think the viewer's experience is always essentially the same: content is either Good or Bad. But ten years from now what will change is the consumer's ability to access more content on her/his terms and on a wider variety of screens both in the home and mobile. I don't think this evolution will have a tangible impact on animators work per se, but I do believe technology will deliver a more powerful set of tools for animators to create their Art. Which is a good thing.
Ashley: What motivates you and is it the same thing as when you first started out?
Lenny: I'm motivated by Failure. It's something I've come very close to mastering, but I'm still somehow clever enough to find new ways to muck it up. But it's all good: Fall down nine times. Get up ten.
Ashley: If you could change one law what would it be?
Lenny: GUN CONTROL
Ashley: What's a hobby you have that not everyone knows about you?
Lenny: I've maintained a regular Yoga practice for the past 25 years.
Ashley: Is there anything we don't know about you that we should?
Lenny: I'm always available and thirsty for coffee or a drink with fellow Bardelians. Let's hang out and get to know each other.
Ashley: Yes, that's approximately 600 new friends! It's one of the perks of the job. Any last words?
Lenny: Thank you.
Ashley: Thank-YOU, Lenny!
For further reading, check out Bardel Entertainment Inc. Announces Key Hire, Lenny Brown, Manager, Business Development