Bardel's Talent acquisition team is always on the hunt for talent. Whether you're a junior artist starting your career or a seasoned veteran looking to work on high caliber projects, we have opportunities across the board. In this Q & A article, Bardel's Talent Acquisition team answers tough questions and gives key insight into negotiating salaries, and ultimately finding a job that's the perfect fit for you!
---
I accepted an interview with a company and the recruiter is asking for my salary expectations… What do I do?
The reason we ask you for your salary expectation is because we work within a budget, and if it's not aligned with what you're expecting, we should get that cleared up before we go any further. Each role has a salary range, with some wiggle room and you'll need to decide if this is the right job opportunity for you. Indeed, you'll need to consider the style of the show, the studio facilities, the cultural fit, opportunities for growth, mentoring and tutoring and what benefits come with the job.
Ultimately, it's up to you to understand the value you bring (your experience in the industry), what the job means to you in terms of quality of work/life balance, and what the potential for growth is in your career at this specific company.
What are some tips on how to talk about salary?
Talking about salary is difficult for a lot of people but it doesn't need to be! The key is to have a salary range in mind and be flexible. We recommend that you do research using all the salary tools and surveys available. Ask about the quotas, overtime, get all the facts and ask questions that will help you give a salary range.
If you really don't want to give a rate right away, request to meet the team so that you can understand the role and responsibilities more. You will be able to give your rate afterwards.
It's understandable if it's your first job and you don't have a salary expectation in mind, however as you progress in your career you will want to know your value and understand how your skill level matches your salary expectations.
I got a job offer but I am not happy with the salary. How can I negotiate?
It happens! You were expecting something higher, and the offer is not matching. Talk to your recruiter. Let them know what your expectations are: Were you expecting your current rate? Were you expecting more? Explain. The recruiter will be the bridge between you and the producer. But keep in mind that sometimes – because of the budget – rates are not negotiable. It's your decision. Accept an offer only if you feel that the company, the show, the team and the salary, altogether, is the right fit for you. Ask yourself: "How does the entire package make me feel?" Don't hesitate to ask questions.
Should I attend an interview if the salary is not what I expected?
It's up to you. Do you like the style of the show? What are the perks and benefits? Will you grow? Will you be mentored? Is this a new job with new responsibilities that you're not familiar with? Is it your first job in the industry? How long is the contract?
Ask yourself all these questions, and discuss them with the recruiter, so he/she can help you with answers. Meet with the team if you feel like the company can be a good fit for you. Consider the company's culture and the team dynamics. There are so many factors that contribute to a great quality-of-life at work that aren't necessary all about your salary.
Ultimately, if you are a good fit for the company, they want you to be happy with the offer. If they can't meet your salary expectation, there may be other perks they can offer such as flexibility to work from home, vacation time, helping with your application for Permanent Residency, opportunities to advance your education and others!
While salary is a big factor in your decision to take a new job offer, there are other aspects that will lead to job satisfaction!
Do you have any other tips?
The recruiter will try to offer you the best rate according to the budget, your skills and experience, the role and what is expected in your future day-to-day. We always say, don't hesitate to discuss numbers. Be open. You know your value. As a recruiter, we will try our best to make a new artist happy at our studio.
Don't be afraid to talk to the recruiter and don't be afraid to refuse an offer you really don't want. We won't take it personally. This is a recruiter's job. It's like buying a home: negotiations must occur to come to an agreement, and sometimes it takes a lot of back and forth. However, if this is your first job in the industry, you won't have as much wiggle room to negotiate your salary. We recommend accepting the best offer now because as you progress at the company you'll be able to negotiate later. When you're brand new to the industry, it's important to get your foot in the door.
---
We'd like to give a big shout out to Eleonore Jeanjean, from Bardel's Talent Acquisition Team for taking the time to give us insight into negotiating salary!
---
Want to talk to the Bardel team in person?
Bardel will be at the Vancouver Digital Career Fair Saturday April 6th from 9am-4pm at the Convention Centre. Click here for more details.
Also, if you're looking for industry secrets on how to create an outstanding demo reel or application, check out our tip page here!
---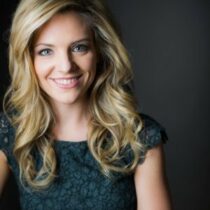 Ashley is the Community & Communications Manager at Bardel, and she is also an actress who has been artistically murdered in many short films, including being drowned in a toilet by a baby.
Author posts